Longer than expected
About 38% of first-time homebuyers said the whole process took much longer than they expected.
Stressful event
About 40% of people, say buying a new home is the most stressful event in modern life.
Overpaid
13% of respondents answered that, after buying their home,  they thought that they had overpaid.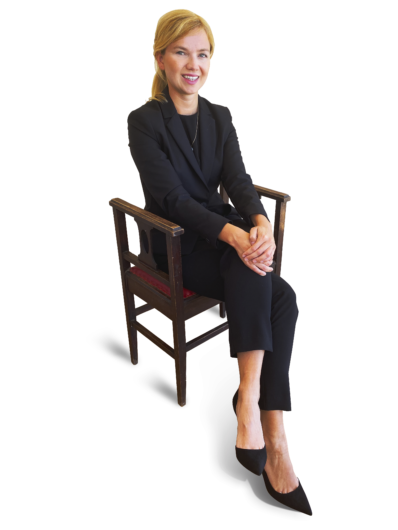 A good choice
"We are dedicated to real estate law and this focus together with our great experience in the property purchase process makes us real experts in the real estate field."
It's no secret that buying a home can be a complicated and even confusing process.
According to surveys, about 40% of people, say buying a new home is the most stressful event in modern life. Another 44% said they felt nervous throughout the home-buying process.
Save money
Want to buy a property in Spain?
Stay calm
You are in good hands as we treat each client ´s purchase process as our own
Catch a good opportunity
Contact us via phone, WhatsApp or e-mail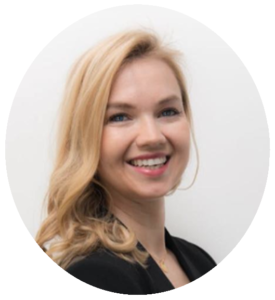 Katewin Legal was founded by Kate Siwinska who is a lawyer, real estate Certified General Appraiser and real estate juddical expert.
Before creating Katewin Legal that is dedicated to real estate operations, Kate Siwinska worked as a lawyer for the "Magic circle" multinational law firms as well as in institutions of the European Union.
While participating in a numerous real estate operations, we noticed that 45% of operations had been dealt with very poorly by professionals who would focus from the beginning on the things that were not crucial or delayed the process to the point of losing the attractive opportunity.
Since launching Katewin Legal, Kate quickly made a name for herself by publishing very practical tips for foreign real estate buyers in Spain. Katewin Legal is now one of the most popular real estate websites in Spain.
With our tailored strategies, we make sure your purchase process will be successful, stress-free and smooth
Kate SIWINKSA- Partner, Property lawyer
We chose Kate to help us with our purchase purely on the basis of her experience in dealing with Spanish property transactions. We were so glad we did as her skills and expertise were tested to the max during our transaction. We found Kate to be extremely knowledgeable and she was able to guide us through the process, we cannot imagine buying a property without Kate by our side. We highly recommend her.
I would like to thank Kate for her valuable advice and assistance with our property purchase in Spain. It was very reassuring to have an expert in the process and the language, ensuring that we didn't sign anything that we were unsure of. I would happily recommend Kate's services for anyone needing help in buying a house/ apartment in Spain in the future.
TKate acted for us in the sale of our ski apartment in Sierra Nevada, and was very efficient, helpful and cost effective. We highly recommend Katewins legal services.
Kate was extremely helpful in guiding us through a very difficult transaction. She was always available to spend time and give advice when needed and crucially able to advise us against incorporating several clauses in the agreement that could have had the most undesirable of consequences and were not even flagged up by the Spanish Notary we had appointed to deal with the sale.
Dziekujemy Pani Kasi za pomoc przy kupnie nieruchomosci w Hiszpanii w Punta Prima. Pani Kasia wyjasnila Nam proces kupna nieruchomosci w Hiszpanii, sprawdzila stan prawny mieszkania oraz byla obecna zarowno przy podpisaniu umowy zadatku jak I u Natariusza. Dzieki Pani Kasi zaoszczedzilismy sobie wielu stresow i potencjalnych problemow.